Overview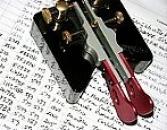 This area of the ARRL web looks at some Amateur Radio operating modes and special systems from a "technology" perspective.  Consult the On the Air and Operating Specialties pages for more infomation on what it is like to use these features.
A "mode" can be either a modulation mode like AM or FM, or it can be an operating mode like voice, Morse, or packet.  A "system" is a little harder to define.  A system can be a collection of gear set up for a particular function like an FM repeater, or it can be a method or protocol for communication like ALE or APRS.  We will discuss a number of these in the following pages.
There are many additional operating modes or styles beyond what you find here.  For example, mobile and portable operation, satellite, QRP, EME/moonbounce, and many others.  Some of these are described in the Technical Specialties area.  Ham radio is a vast enterprise!